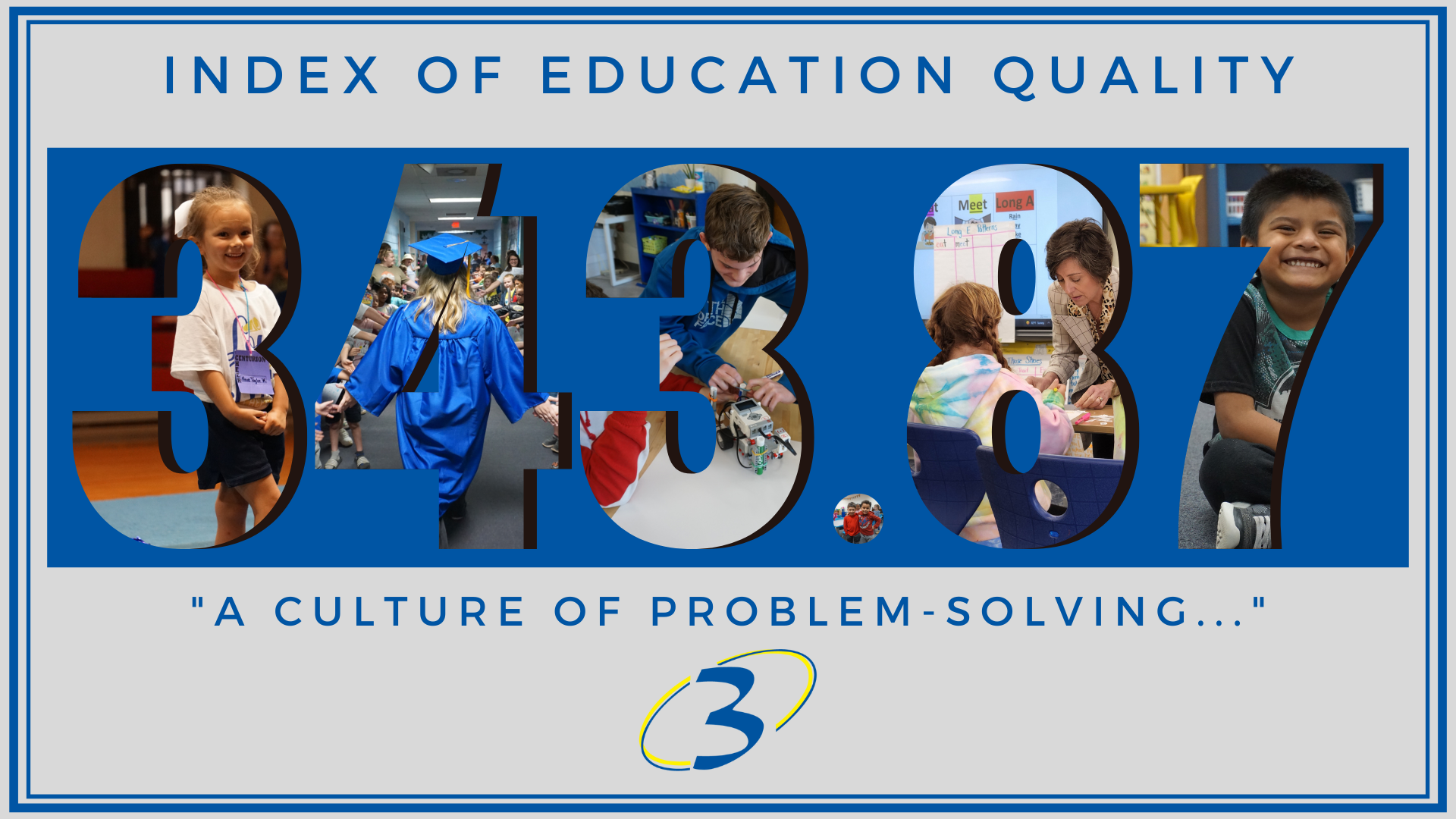 Following a thorough accreditation review by an international Engagement Review Team from Cognia, Spartanburg School District Three is thrilled to share our EXCELLENT score of 343.87 out of a possible 400 from the Engagement Review Team, far exceeding the average score of 278-283 awarded to most other school systems across the nation.

This accreditation review involved interviewing students, teachers, staff, and stakeholders, as well as a deep dive into our testing processes, data, continuous improvement and accountability measures, and internal and external communications. In addition, the team poured through hundreds of documents from the past five years that show how District Three maintains and exceeds state and federal standards to provide the best education possible for our students.

As noted in the review team's evaluation, the following were highlighted as strengths:

• The District demonstrates practices that create a pervasive family atmosphere and collaborative culture. The "ALL IN" guiding principle and the Governing Board's Vision and Mission were shared by all groups interviewed.
• Cohesive leadership, based on standards and expectations, has created a system that supports the schools and departments and intentionally allocates resources in line with the District's continuous improvement efforts. The District's Governing Authority and Leadership Team share an attitude of a "growth mindset" that permeates the system at all levels, despite whatever challenges exist.
• The current data collection and review process is exemplary and focuses mainly on student growth and achievement. Our teachers and instructional staff implement processes to identify and address the specialized needs of our learners.
• The Destination 3-1-1 facilities plan has optimized operations and provided a fiscal stabilizing format of efficiency and effectiveness.
To read the full, in-depth report, please click here.

Thank you, and congratulations to the students, parents, guardians, teachers, staff, board members, and community partners who helped make this in-depth review process a tremendous success!